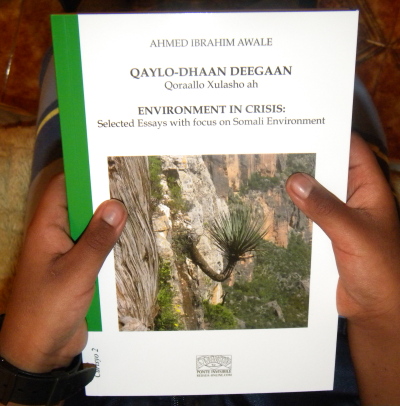 Available NOW
Qaylo-dhaan deegaan / Environment in crises by Ahmed Ibrahim Awale
This book comprises of selected Essays with focus on Somali Environment crisis. Over the past 30 years scores of the books, essays and analytical studies on the plight of the Somali people's life have been written by scholars embracing of the social, political and economical aspect in a comprehensive manner. But Ahmed I Awale's new book is the first of its type to deal with the highly important issue of environmental disaster mainly caused by the people whose livelihood depends on it.
This well researched book is written in both English and Somali for reaching the greatest number of readers on the condition of Somali environment, it will sure appeal to scholars and students with special interest in this particular field as well as the general reader.